Palm Oil Free Soap
Unscented Shea Butter Soap
The Perfect Bar For Sensitive Skin
Rated 4.7 stars by hundreds of happy customers
Be kind to your skin - this soap is free from harmful chemicals!
Feel good about using a product that is ethically sourced
Enjoy a simple clean that won't distract from the natural goodness of Shea butter.
Our luxurious unscented shea butter soap is made from 25% pure, organic shea butter for extra soothing and that added skin nourishing oomph.
More of the Good Stuff
Most bath products use only trace amounts of key ingredients like Shea Butter, Olive Oil, and Hemp Oil—even when that ingredient is called out on the package. Our signature ingredients are always front and center, so you can be sure you're getting what you came for.
Shea butter bar soap is a luxurious way to keep your body and face soft, moisturized and healthy.
There are many benefits to using this soap for you beauty regimen including:
Safe for all skin types
Moisturizing
Promotes healthy skin regeneration
Is non-comedogenic
Contains vitamins and antioxidants
Anti-inflammatory and antifungal
Helps with eczema, dermatitis and psoriasis
Put it in Neutral
Unscented Shea Butter Moisturizing Bath Bar
$7.00
Our unscented shea butter soap is a simple clean with nothing flashy to distract from the natural goodness of Shea. It's perfect for sensitive skin or people who don't want anything extra in their shower (or bath). Plus, it lasts longer than fragrance-laden soaps and comes without any harmful chemicals that could irritate your skin!
Also Available In These Great Scents and Variations
Palm Oil Free Soap
We know that sometimes it can be hard to find a product that is both environmentally friendly AND smells amazing - but we've got your back! With our unscented shea butter bar soap, you'll get the best of both worlds.
Plus, because it's handmade in small batches right here in the USA by us (Peet Bros), you'll never have to worry about what's inside your products again. It's all-natural goodness for your skin!
Why We Care?
Harvesting palm oil destroys rainforests, wipes out endangered species, and violates human rights. Sustainable palm oil does nothing to reduce the destruction. We exist to expose the industry and make way better, moisturizing products that are palm oil free.
We are activists with a much better solution to make palm oil free soap.
Learn more about why we avoid all palm and palm oil derivatives.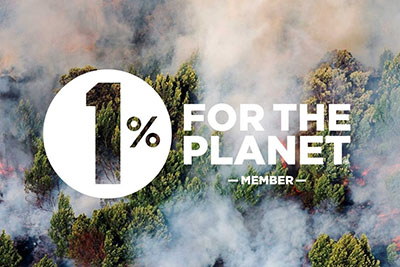 Why Choose Peet Bros.
Palm Free Soap?
100% Palm Oil Free
We believe in skin that looks like skin and radiance that comes naturally.
No Synthetic Frangences
The conventions of clean beauty to create something radically new.
No Synthetic Colors
With transparency as our guide and color as our vehicle conventions.
No Animal Testing
We challenge the conventions of clean beauty to create.
Just what I was looking for
"A consciously packaged soap that smells delicious without overpowering you. No secret inner plastic wrap. These are my new go to soaps for me and for gifts!" - Kara P., Verified Buyer
I Love This Soap!
I received my recent purchase of Peet Bros. bar soap, and I have to say that I love this soap, and the scents are heavenly, but not overpowering. This soap does not dry my skin out, and when followed with the Peet Bros. body lotion, my skin feels as smooth as silk. However, I have to say that the main reason I use this soap is because it is free of palm oil and palm oil derivatives. Highly recommend. - Sandra, Verified Buyer
Best Soap Ever!
"This is truly fantastic soap. I purchased the Argan & Sandalwood and the Coconut Vanilla scents...Both scents rinse of the skin well so you are left just smelling fresh. Both bars create a luxuriously rich creamy lather (versus bubbly) even in hard well water and left my skin soft and hydrated. Both bars calmed my dry, sensitive skin and neither bar triggered eczema. Even though the bars are a little more upfront in cost compared to some other natural bars I feel they last longer and therefore are priced competitively. And of course the best part is no palm oil guilt; just the satisfaction of supporting an eco-ethical company. Thanks for making great soap!!" - Krista J., Verified Buyer
Very happy!
"I love the soap so much! And I feel so happy knowing it's cruelty free AND palm-oil free! The soap saver bag also seems to work great!" - Celina B., Verified Buyer
Natural moisturizing soap
"Finding bar soap that has everything this soap has is a real find! Natural and moisturizing with no strong fragrance. What's not to love?!" - C4ing, Verified Buyer
Smells amazing and works like a charm
"Love the fact that I have several scents to choose from and they all smell so good and work so well. Comparable to the very pricey bars but not with the price tag." - Rochonda H., Verified Buyer
I loved it and I think it's great.
"The soaps look really amazing and are good for the skin. Being absolutely palm free and made up of all natural ingredients, and hence truly environment friendly, it was one of the main reason I wanted to try these out. The soaps works great on skin and moisturizes it really well. The size is perfect and the natural fragrance is just beautiful." - Pooja B., Verified Buyer
Excellent quality products
"I'm very happy to exchange my old soaps for these made without palm oil, without parabens, without sulfates, without artificial fragrances, without being tested on animals." - Erica M., Verified Buyer
Not harsh like other soaps
"I have used the Peet Brother's Shea butter soaps and compares them with the other brands I use. On the days when I use other brands, I do notice that the effect is harsher. On PB days, I feel clean but not like my skin has been stripped by a chemical." - Elizabeth S., Verified Buyer