Palm Oil Free Soap African Black Soap With Shea Butter
Our luxurious African Black soap is made from 25% pure, organic shea butter for extra soothing and that added skin nourishing oomph.
Our soap bars are made without palm oil and contain no artificial dyes or fragrances. Our ingredients are natural and ethically sourced. You'll be left feeling clean, moisturized, and smelling fresh with our African Black shea butter bar soap!
African black soap bar has been used for centuries to cleanse skin and maintain beauty. It's a natural alternative to traditional soaps that can be used in the treatment of dry, acne-prone, eczema, oily skin or sensitive skin without any adverse reactions!
More of the Good Stuff
Most bath products use only trace amounts of key ingredients like Shea Butter, Olive Oil, and Hemp Oil—even when that ingredient is called out on the package. Our signature ingredients are always front and center, so you can be sure you're getting what you came for.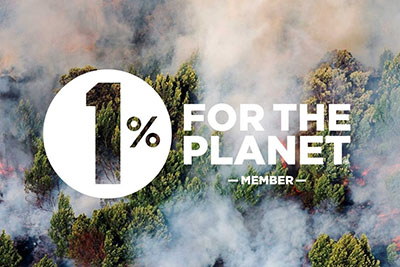 Why Choose Peet Bros.
Palm Free Soap?
100% Palm Oil Free
We believe in skin that looks like skin and radiance that comes naturally.
No Synthetic Frangences
The conventions of clean beauty to create something radically new.
No Synthetic Colors
With transparency as our guide and color as our vehicle conventions.
No Animal Testing
We challenge the conventions of clean beauty to create.
I'm a huge fan
"I'm a huge fan of African black soap because it keeps my extremely dry winter skin in check. It's summer now but I already love how moisturizing it is." - Dana M., Verified Buyer
I Love This Soap!
The African Black has a mild pleasant scent. It does not have a lot of lather, but that is to be expected from a natural soap. After my bath, my skin is soft and no longer feels dry. - Sandra M., Verified Buyer
Best Soap Ever!
"I've bought African Black Soap off & on over the past few years & I have to say that this is my absolute favorite. From the moment I opened the shipping package, I could smell the light yet pleasant fragrance of it. This was my first time trying this brand of products & definitely won't be the last. This left my (combination) skin feelRead more about review stating I've bought African Black Soaping clean, fresh & smooth. My fiance & kids enjoyed using it too. It lathers up really good, which is a must for me when it comes to soaps. Something else that was very important for me is that the light yet noticeable fragrance didn't affect my sensory overload issues. I've already recommended it to my sister & best friend. I look forward to trying other scents when I run out of this one." - Jillian D., Verified Buyer
Very happy!
"I love the soap so much! And I feel so happy knowing it's cruelty free AND palm-oil free! The soap saver bag also seems to work great!" - Celina B., Verified Buyer
Natural moisturizing soap
"Finding bar soap that has everything this soap has is a real find! Natural and moisturizing with no strong fragrance. What's not to love?!" - C4ing, Verified Buyer
Smells amazing and works like a charm
"Love the fact that I have several scents to choose from and they all smell so good and work so well. Comparable to the very pricey bars but not with the price tag." - Rochonda H., Verified Buyer
I loved it and I think it's great.
"The soaps look really amazing and are good for the skin. Being absolutely palm free and made up of all natural ingredients, and hence truly environment friendly, it was one of the main reason I wanted to try these out. The soaps works great on skin and moisturizes it really well. The size is perfect and the natural fragrance is just beautiful. My Read more about review stating I loved it and I think it's great. My favorite is the Shea butter African Black." - Pooja B., Verified Buyer
Excellent quality products
"I'm very happy to exchange my old soaps for these made without palm oil, without parabens, without sulfates, without artificial fragrances, without being tested on animals." - Erica M., Verified Buyer
Not harsh like other soaps
"I have used the Peet Brother's Shea butter soaps and compares them with the other brands I use. On the days when I use other brands, I do notice that the effect is harsher. On PB days, I feel clean but not like my skin has been stripped by a chemical." - Elizabeth S., Verified Buyer