Palm Oil Free SHAMPOO BAR
Argan & Sandalwood Coconut Shampoo Bar
Shampoo That's Amazing For Your Hair and The Planet
Rated 4.8 stars by our happy customers
Your hair will feel softer and silkier than ever before.
Feel good about using a product that's good for you and the planet.
Get clean hair without any harsh chemicals
Need an amazing shampoo that's also good for the planet? Our Argan & Sandalwood Coconut Shampoo Bar is perfect for you! Made with 100% palm-free, ethically sourced, and natural ingredients, this hydrating shampoo bar will leave your hair feeling clean, moisturized, and smelling fresh. Plus, it comes in an aluminum flip-top container that can be recycled an infinite amount of times! So make the switch to our shampoo bar today and help make a difference for the environment.
More of the Good Stuff
Most bath products use only trace amounts of key ingredients like Coconut or Olive Oil—even when that ingredient is called out on the package. Our signature ingredients are always front and center, so you can be sure you're getting what you came for.
Did you know shampoo bars are an excellent alternative to shampoo in bottles? A shampoo bar is just as effective, but saves you money and reduces the amount of plastic waste in the environment. It's a win-win situation!
Switching to shampoo bars has many great benefits, for the environment and your hair and scalp. Here are some of the main pros to making the switch to solid bar shampoo:
Better For The Environment
Travel Friendly
Great for All Hair Types
Long Lasting
Super Moisturizing
Awaken Your Senses
Argan & Sandalwood Coconut Shampoo Bar
$14.00
Earthy scents of Argan oil and sandalwood are combined in this shampoo bar. The natural fragrance will grounding you to the earth while it's soothes your senses with its spice, making for a perfect morning routine!
Also Available In These Great Scents and Variations
Bring some freshly squeezed citrus into the shower with this bright and herbal fatigue-busting bar that will wake you up and put some zest in your step.
Shop Lemon Thyme
Our Peppermint shampoo bar is truly a breath of fresh air with its airway-clearing and scalp tingling properties.
Shop Peppermint
Palm Oil Free Shampoo
We know that sometimes it can be hard to find a product that is both environmentally friendly AND smells amazing - but we've got your back! With our Argan Sandalwood Shampoo Bar, you'll get the best of both worlds.
Plus, because it's handmade in small batches right here in the USA by us (Peet Bros), you'll never have to worry about what's inside your products again. It's all-natural goodness for your skin!
Why We Care?
Harvesting palm oil destroys rainforests, wipes out endangered species, and violates human rights. Sustainable palm oil does nothing to reduce the destruction. We exist to expose the industry and make way better, moisturizing products that are palm oil free.
We are activists with a much better solution to make palm oil free soap.
Learn more about why we avoid all palm and palm oil derivatives.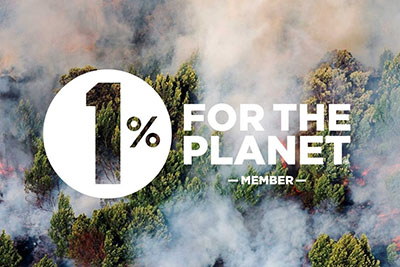 Why Choose Peet Bros.
Palm Free Soap?
100% Palm Oil Free
We believe in skin that looks like skin and radiance that comes naturally.
No Synthetic Frangences
The conventions of clean beauty to create something radically new.
No Synthetic Colors
With transparency as our guide and color as our vehicle conventions.
No Animal Testing
We challenge the conventions of clean beauty to create.
Finally a palm free alternative.
"Finally a palm free alternative. Keep up the good work Peet Brothers!" - jame S., Verified Buyer
Great Lather
Love the tin, too! No palm oil makes it good for the earth. - Christine W., Verified Buyer
Beyond My Expectations
"Dear Peet Bros: I have come to rely upon and enjoy your soaps. The product is wonderful and feel and smells great. This new Shampoo also Beyond my expectations. I hope you continue developing these wonderful products." - Paul F., Verified Buyer
Amazing
"I love scent and how easy it is to use…. The tin is a game changer." - David B., Verified Buyer
Great products
"Love Peet bros. The products work great and smell great!" - Audrey M., Verified Buyer
We love this shampoo bar!
"My son-in-law is the chemist that developed this shampoo bar so we got to test it. We have been waiting for it to hit the market!" - Annette P., Verified Buyer