Palm Oil Free Shampoo Bar Argan & Sandalwood Coconut Shampoo Bar
Shampoo that's amazing for your hair and the planet? We've got you. This 100% palm-free hydrating shampoo bar is made with super rich, moisturizing coconut oil to help keep it healthy from root to tip!
Our shampoo bars are made without palm oil and contain no artificial dyes or fragrances. Our ingredients are natural and ethically sourced. You'll be left feeling clean, moisturized, and smelling fresh with our Argan Sandalwood Coconut Shampoo Bar!
Every shampoo bar comes in an aluminum flip-top container for easy travel. Why the switch to aluminum? It's a simple answer... aluminum can be recycled an infinite amount of times. Plastic or post-consumer plastic can only be recycled a few times before they end up in land fills and in our water supply.
More of the Good Stuff
Most bath products use only trace amounts of key ingredients like Coconut or Olive Oil—even when that ingredient is called out on the package. Our signature ingredients are always front and center, so you can be sure you're getting what you came for.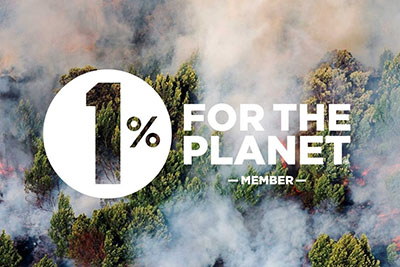 Why Choose Peet Bros.
Palm Free Soap?
100% Palm Oil Free
We believe in skin that looks like skin and radiance that comes naturally.
No Synthetic Frangences
The conventions of clean beauty to create something radically new.
No Synthetic Colors
With transparency as our guide and color as our vehicle conventions.
No Animal Testing
We challenge the conventions of clean beauty to create.
Finally a palm free alternative.
"Finally a palm free alternative. Keep up the good work Peet Brothers!" - jame S., Verified Buyer
Great Lather
Love the tin, too! No palm oil makes it good for the earth. - Christine W., Verified Buyer
Beyond My Expectations
"Dear Peet Bros: I have come to rely upon and enjoy your soaps. The product is wonderful and feel and smells great. This new Shampoo also Beyond my expectations. I hope you continue developing these wonderful products." - Paul F., Verified Buyer
Amazing
"I love scent and how easy it is to use…. The tin is a game changer." - David B., Verified Buyer
Great products
"Love Peet bros. The products work great and smell great!" - Audrey M., Verified Buyer
We love this shampoo bar!
"My son-in-law is the chemist that developed this shampoo bar so we got to test it. We have been waiting for it to hit the market!" - Annette P., Verified Buyer