Palm Oil Free Lotion
Lavender Shea Butter Lotion
Love The Skin You're In!
Rated 4.4 stars by hundreds of happy customers
Soft, touchable skin without the greasy feeling!
Nourish your sensitive skin with our ethically sourced ingredients.
No artificial dyes or fragrances means no irritation.
Looking for a body lotion that will make you feel as good as it smells? Look no further than our Lavender Shea Butter Lotion! This inviting and calming lotion is perfect for those who are looking to add a bit of peace into their chaotic lives.
More of the Good Stuff
Most bath products use only trace amounts of key ingredients like Shea, Olive Oil, and Coconut Oil—even when that ingredient is called out on the package. Our signature natural ingredients are always front and center, so you can be sure you're getting what you came for.
Benefits Of Shea Butter Lotion
Shea lotion is a luxurious way to keep your body and face soft, moisturized and healthy.
There are many benefits to using this lotion for you beauty regimen including:
Safe for all skin types
Moisturizing
Promotes healthy skin regeneration
Is non-comedogenic
Contains vitamins and antioxidants
Anti-inflammatory and antifungal
Helps with eczema, dermatitis and psoriasis
Relax Your Senses
Lavender Shea Butter Lotion
$14.00
Our Lavender Shea Butter lotion is inviting and calming, with notes of fresh flowers that fill your senses. The scent has been designed to put some peace into this chaotic world!
Our lavender body lotion combines two favorite things from us - Shea Butter for skin soft hydration plus Lavendar Essential Oil (because what better way than something smell good too?). The result? A beautifully scented treat without any harmful chemicals or artificial fragrances which leaves your senses bombarded with pleasure while also providing essential minerals to moisturize and nourish dry and sensitive skin.
NOW IN A NEW, INFINITELY RECYCLABLE ALUMINUM BOTTLE!
Why the switch to aluminum bottles? It's a simple answer... aluminum can be recycled an infinite amount of times. Plastic or post-consumer plastic bottles can only be recycled a few times before they end up in land fills and in our water supply.
Also Available In These Great Scents and Variations
Argan & Sandalwood is spiced and woodsy, with an earthy combination of Argan oil and the grounding scent of sandalwood.
Shop Argan Sandalwood
Designed with sensitive skin in mind, our Unscented lotion serves up stripped-down, simple moisture with nothing flashy to distract from the natural, nourishing goodness of Shea.
Shop Unscented
Palm Oil Free Lotion
We know that sometimes it can be hard to find a product that is both environmentally friendly AND smells amazing - but we've got your back! With our lavender shea butter lotion, you'll get the best of both worlds.
Why We Care?
Harvesting palm oil destroys rainforests, wipes out endangered species, and violates human rights. Sustainable palm oil does nothing to reduce the destruction. We exist to expose the industry and make way better, moisturizing products that are palm oil free.
We are activists with a much better solution to make palm oil free lotion.
Learn more about why we avoid all palm and palm oil derivatives.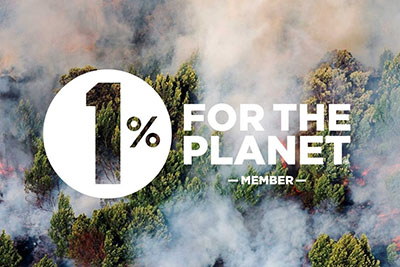 Why Choose Peet Bros.
Palm Free Lotion?
100% Palm Oil Free
We believe in skin that looks like skin and radiance that comes naturally.
No Synthetic Frangences
The conventions of clean beauty to create something radically new.
No Synthetic Colors
With transparency as our guide and color as our vehicle conventions.
No Animal Testing
We challenge the conventions of clean beauty to create.
Great product
"I sometimes have to put lotion on a few times a day in order to keep my skin moisturize because I have dry skin. This lotion is a nice texture and I was able to keep my skin moisturize for a longer period of time." - Connie F., Verified Buyer
AMAZING!!!!
Well, I'm a believer! I'm definitely a fan! I love the fact that this is made with shea butter, packaged in infinitely recyclable aluminum, and IT ACTUALLY WORKS!!! Try it - I don't think you'll be disappointed at all! VERY pleased and I look forward to buying again from Peet Bros. in the future! - Andre, Verified Buyer
Liquid silk
"Seriously, how is this so soft & not greasy? Amazing lotion." - Amanda D., Verified Buyer
Love This Lotion!
"I bought the lavender lotion. It smells wonderful and I love that it comes in an aluminium can. Leaves my skin feeling very soft! I have sensitive skin and it doesn't irritate my skin at all. Highly recommend!" - Laura B., Verified Buyer
So Grateful for this Product
"I have tried every lotion under the sun and this one has calmed and healed my skin in unprecedented ways. For as long as I can remember I have suffered with dry shins that lead to painful itching every winter. I started using this lotion in December and for the first time ever I haven't suffered at all. I'm so grateful for this product." - Sara S., Verified Buyer
Smells Amazing!
"I've always loved the scent of sandalwood, so I had to buy some of the Argan Oil & Sandalwood Lotion at the store recently. Little did I know how soft and smooth it would leave my skin. I even rub a little in my hands and run it through my curly hair to help tame frizz. Can't wait to try the soap!" - Michelle, Verified Buyer
Great smelling and a nice texture
"This lotion has everything and doesn't have anything I don't want. It's a great texture, it has none of the yuck that's in commercial lotions, and it makes my skin smell and feel great!" - Amy V., Verified Buyer
Wonderful lotion
"This is different then any other lotion I tried. The Shea goes a long way and hydrates you so well. Never sticky or gross. I really like it!" - Dionne G., Verified Buyer
Helps the planet
"One of my goals this year is to be better to the environment. I had no idea palm oil was hurting the environment until I read up On this company and what they are doing to help the environment. I have been loving their products, especially the coconut and vanilla!" - Priscilla N., Verified Buyer
Good for sensitive skin
"Our household is full of sensitive skin, which is why I am always looking for products that are super gentle...while still being eco friendly. This brand is where it's at!" - Christian S., Verified Buyer