Palm Oil Free Soap Lavender Olive Oil Soap
Natural ingredients combine for a super moisturizing lather that leaves our skin feeling clean. Made from 100% palm-free pure olive oil, this soap provides the softest results you'll ever feel on your body.
Our soap bars are made without palm oil and contain no artificial dyes or fragrances. Our ingredients are natural and ethically sourced. You'll be left feeling clean, moisturized, and smelling fresh with our lavender olive oil bar soap!
More of the Good Stuff
Most bath products use only trace amounts of key ingredients like Shea Butter, Olive Oil, and Hemp Oil—even when that ingredient is called out on the package. Our signature ingredients are always front and center, so you can be sure you're getting what you came for.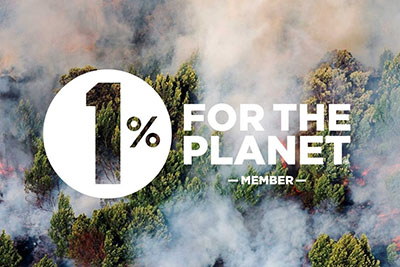 Why Choose Peet Bros.
Palm Free Soap?
100% Palm Oil Free
We believe in skin that looks like skin and radiance that comes naturally.
No Synthetic Frangences
The conventions of clean beauty to create something radically new.
No Synthetic Colors
With transparency as our guide and color as our vehicle conventions.
No Animal Testing
We challenge the conventions of clean beauty to create.
Exactly what I wanted
"I ordered these bars in my hunt for soap that doesn't contain palm oil. They are great and lather well." - Khrystle D., Verified Buyer
Smells great, gets me clean and keeps me soft
This soap is great. It smells nice, gets me nice and clean and is so moisturizing. It doesn't dry me out at all like other bar soaps can. Plus the bar is huge and lasts a long time! - Katie L., Verified Buyer
Wonderful
"This was a great deal, but more importantly, the soap and lotion are wonderful. I especially like the Olive Oil Lavender soap, and the Shea Argan Sandalwood soap. I am anxiously awaiting the new aluminum bottles of body lotion. Everything Peet Bros. make is GREAT!" - Sandra, Verified Buyer
Amazing Product that Produces Results
"Because I have allergies and sensitivities to lots of things, it's difficult for me to find skin care that doesn't contain irritants and orange oil and almond oil! I have been using this soap more than a month and slowly I have seen a real positive difference in my skin. The biggest difference I've noticed is how moist my skin is when I wake up anRead more about review stating Amazing Product that Produces Resultsd foundation can be applied so easily. I will continue to use this product. I wish you made an undereye cream. I'd definitely purchase it." - Lisa G, Verified Buyer
Love the colors and clear label
"I love a brand with REAL ingredients and good morals such as sustainability, plus great quality and beautiful packaging" - Amanda O., Verified Buyer
I'm a bar soap girl all the way!
"Especially if they're made from the good stuff like olive oil, instead of palm oil. This bar is a new favorite around here for that very reason. That and they have an amazing variety of scents and options." - Jerika, Verified Buyer
Great for us and the planet
"I've been loving these bars soap so much. They are made with 100% olive oil, no parabens, no artificial fragrances, no palm oil and only tested on people." - Sabrina T., Verified Buyer
THE QUALITY IS FANTASTIC.
"I absolutely love bar soap, the quality is fantastic. Love the scents and sustainability. I'll let you in on a little secret. I place open bars of soap in our underwear and sock drawers 😆Way to go Peet Bros." - Dijana, Verified Buyer
Amazing!!
"This is the first time I have tried Peet Bros bar soaps and I used the olive oil bar first and was so happy with how clean and soft my skin was after my shower. The bar smells clean and fresh and it really cleaned my entire body better than body wash. Honestly, this is one of the most high quality brands of soap I have used. I will definitely be purchasing more." - Valerie V., Verified Buyer